Services.
Understanding as the economy changes so does technology which requires adaptability and knowledge on the latest medium and trends in the market. Patriot prides itself on our partnerships.
Patriot Advertising provides an analysis of our client's current challenges, objectives and goals. Our approach provides clients the concentration, adaptation, and hands-on commitment to guarantee the highest level of service and maximum response.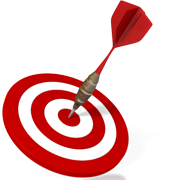 Recruitment Advertising
Attracting quality candidates is imperative. Patriot specializes in positioning our clients as the "Employer of Choice". Through strategic branding campaigns, media selection and innovative approaches we consistently increase hires, lower expenses and provide the lowest cost-per-hire. We provide recruitment solutions with hire results!
Marketing
Patriot provides all aspects of marketing support. Serving as an in-house marketing agency, support for your marketing department, media buying agency or social and digital media extended arm, we have the experience you're seeking.
Digital
Patriot provides a full array of digital solutions to our clients. From mobile advertising, retargeting advertising, outreach advertising, geo fencing, behavioral targeting to geo targeting, email marketing, video advertising, keyword search and nitch site advertising, we can assist with it all. We continually strive to keep your business ahead of your competition at low cost with high ROI.
Social Media
Social media is one of the best ways to stay informed. It provides a unique avenue to deliver a message to the masses. Billions of people worldwide use social media networks. Patriot can assist in developing internal policies, designing and managing social media such as Facebook, Twitter, Instagram, LinkedIn and more! Learn why having a social media campaign is vital to success.
Media Buying
Partnering with Marketing Departments we develop yearly marketing campaigns and negotiate the lowest media rates possible. We maximize our bulk media buying to ensure our clients receive the lowest rates possible.
Website Design
Patriot provides a full range of website design services. eCommerce solutions, content management systems (CMS), SEO, SEM, mobile apps, web branding, strategy and more. Whether you are seeking a site is for recruiting candidates, promoting your business and services, Patriot can assist with it all.
Branding
A company's brand identity and top-of-mind awareness are essential to a successful campaign. Patriot consistently brands our client effectively differentiating their services, products and company from competitors. Our hands-on, research based approach provides our clients with the necessary results require to be successful in today market.
Promotional Products
Promotional products serves as an incredibly powerful marketing tool. They serve as an extension of your brand and generate top-of-mid awareness. Patriot provides a wide array of promotional products at a fraction of the cost. How? We partnered with the manufacturers direct which eliminates the 3rd party markups. Explore our promotional products today! (Click Here)
Videos
Patriot provides full video production services to our clients. From branded stories, product launch videos, company overview, internal communication video, recruitment videos to training videos, TV commercials our experienced production crew and editing team can assist in all your needs. Learn more today!
How We Do It:
A process based on proven success.
---
1 - EVALUATE
First, we evaluate the client's competition, goals, current strategies, campaign and challenges. Then we conduct a SWOT Analysis.
2 - DEVELOP
Second, we develop a strategic branding campaign, conduct focus groups, strategize, set metrics and KPI's.
3 - LAUNCH
Third, we launch the campaign and monitor all analytics, make pro-active recommendations, submit analytical reports to ensure the best ROI.